Product Description
4140 peeled or turned steel round bar
4140 steel material is called in American and Australian standard such as aisi 4140, astm 4140, sae 4140, as 4140. It is one kind of Chromium-Molybdenum through-hardening steel of medium hardenability. It is a general purpose high-tensile steel with medium strength level and good impact properties. The equivalent materials are 42CrMo, SCM440, 42CrMo4 but there is little different in Mn content. The 4140 material Mn content is 0.75%-1.00%, other material Mn content is usually 0.60% - 0.90%. But this material is usually used after quenching and tempering, after the heat treatment, the mechanical properties can be same in these standard.
As a factory, we can do cold drawing, peeling, centerless grinding and polished and also all kinds of heat treatment. So except the 4140 hot rolled alloy steel round bar, we can also supply 4140 cold drawn alloy steel round bar, 4140 peeled alloy steel round bar, 4140 ground and polished steel bright bar, 4140 annealed steel bar, 4140 normalized steel bar and 4140 quenched and tempered steel bar ( 4140 QT steel bar, 4140 Q&T steel bar ).
4140 peeled or turned teel bar peeling or turning is a kind of machining used to remove the imperfections on the hot rolled bars surface. It can also get more precision diameter tolerance and bright surface after peeling or turning. If grinding or polishing is added, the steel bars will be have very good surface roughness which can be directly used to produce components. 4140 turned, ground and polished precision shafting is produce by 4140 cold drawn or hot roll steel bar to get precision dimension and better straightness in the production of shafts. The straightness is quite important to shafting CNC machining. 4140 turned ground and polished steel bar is used to produce crankshafts, high-speed motor shafts, axle shafts, pup shafts, etc.
4140 turned ground and polished steel bar we supply includes following advantages:
Consistent mechanical properties
Deep mechanical properties (from surface to the center according to your requirement)
Even hardness on the whole bars/Tougher and Increased strength
No brittle, UT testing/Precision size tolerance/Good straightness
Good Roughness/Professional technical service/Competitive price/Fast delivery
Specification of 4140 cold drawn steel bar we supply:
| | |
| --- | --- |
| Sizes | Wide range from 10mm to 100mm |
| Tolerances | Precision to 0.01mm |
| Roundness | 80% of diameter tolerance |
| Straightness | Good straightness to 0.2mm/m |
| Surface roughness | Smooth to 0.4um |
| Mechanical properties | Yield strength and tensile strength can be improved |
| Machining | Suitable for machining and welding |
1. 4140 steel equivalent material:
| | | | | |
| --- | --- | --- | --- | --- |
| GB | ASTM/SAE/AISI | DIN | SCM | AS /NZS1444 |
| 42CrMo | Aisi 4140 / sae 4140 / astm 4140 | 42CrMo4 / 42CrMoS4 | SCM440 | AS 4140 |
2. 4140 steel chemical composition:
Materail

Chemical Composition %

ASTM/SAE/AISI

C

Si

Mn

S

P

Cr

Mo

Aisi 4140 / sae 4140 / astm 4140

0.38-0.43

0.15-0.35

0.75-1.00

0.035 max

0.035 max

0.80-1.10

0.15-0.25
3. 4140 steel mechanical properties:
Mechanical Properties

Yield Strength (MPa)

Tensile Strength (MPa)

Elongation

Reduction of area

AKV (J)

930 min

1080 min

12% min

45% min

63 min
4. 4140 steel applications:
high strength stud bolt, threaded rods, wind power bolt, prestressed anchor bolts, post stressed anchor bolt, steel tie rod, tie bar, tension rod, tension bar etc. Shaft, axle shaft, crankshaft, shaft for sleeve, linear shaft, pump shaft, rotor shaft, sensor shaft, spline shaft, drive shaft, mandrel shaft, transmission shaft, screw rod etc. CNC machines, precision CNC machines etc. Ejector pins and Ejector rods
5. Our inspection: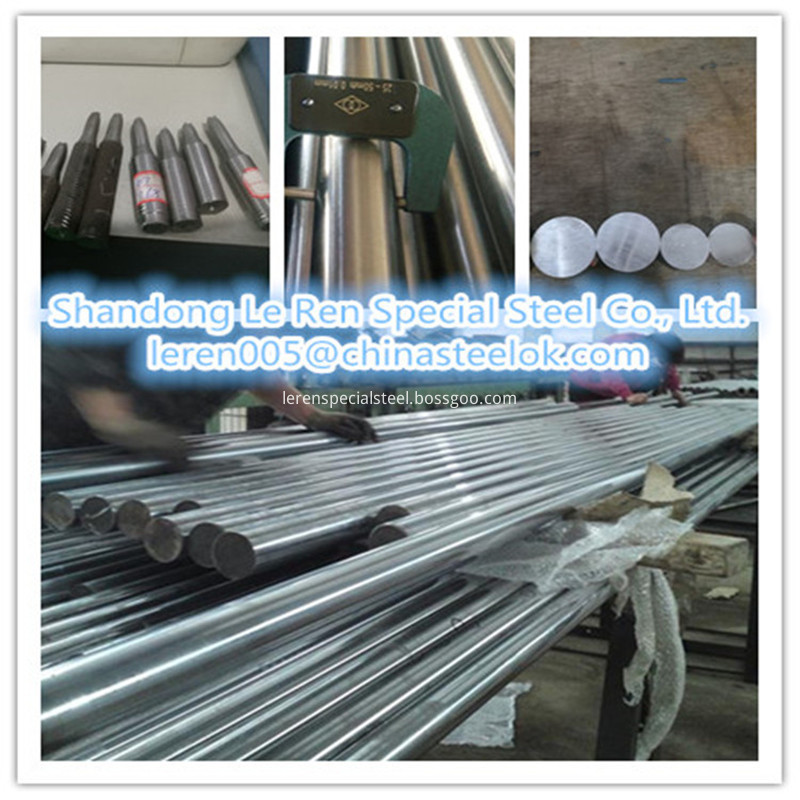 6. Our packages: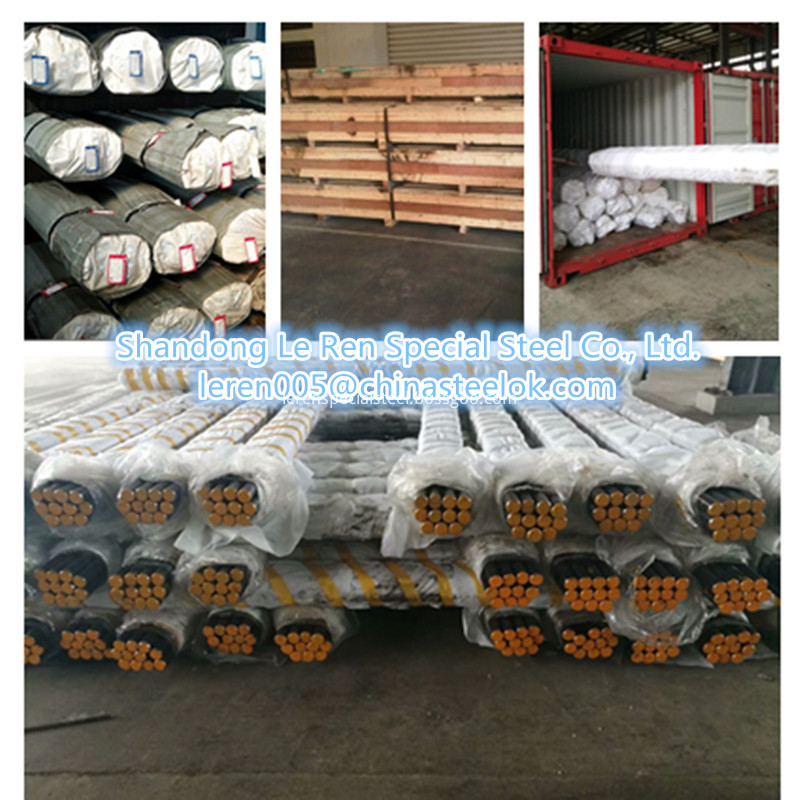 If you are a trading company, we'd like to supply you the most competitive resources, the most suitable quality products, the techanical support to communicate with the end users. If you are a factory, we'd like to communicate with you on your technical specifications, we can supply you free samples for your trial testing or produce small trial order for your production. We aim to supply our customers teel solutions to decrease their cost and increase the commercial value. Our full sets of production facilities and complete testing equipments will support our aim.